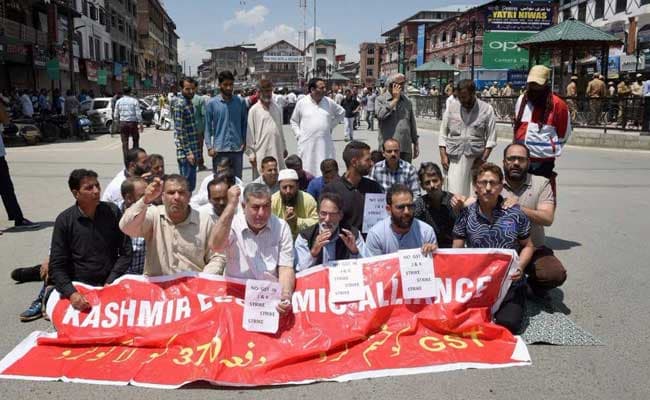 In occupied Kashmir, the so-called Legislative Assembly has adopted the resolution on the implementation of the Goods and Services Tax (GST) in the territory amid protests by the opposition.
According to media sources, the resolution was adopted by a voice vote after turbulent rounds of debates and heated arguments between the lawmakers in the special assembly session that lasted for four days. The resolution talks about safeguarding the special position of Jammu and Kashmir, but the opposition termed it vague. The Opposition urged the puppet regime to make its own GST law.
The resolution moved by puppet Finance Minister Haseeb Drabu, was adopted through a presidential order calling on India to safeguard the special status and exclusive taxation powers of the territory. He said Article 370 of the constitution is not compromised in any way through this presidential order.
National Conference, the Congress, the CPI-M and an Independent MLA Eningeer Rasheed protested against implementing the new indirect tax regime in Kashmir terming it unacceptable in its present form.