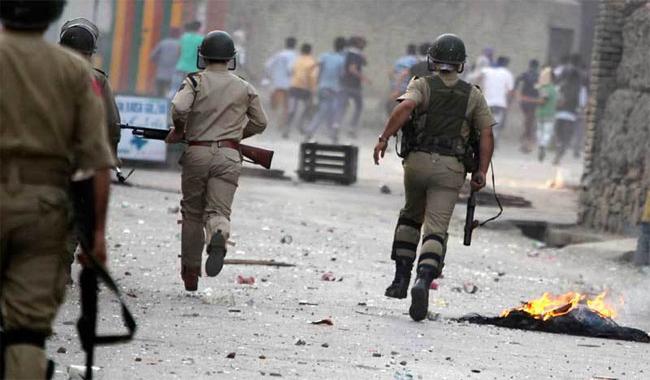 Indian troops, in their fresh act of state terrorism, martyred two youth in Kulgam district, today.
According to media sources, the troops killed the youth during a violent military operation in Arwani area of the district. Bodies of the youth were recovered from the debris of the two house blasted by the troops in the area.
Meanwhile, two civilians were wounded when Indian Army opened fire on a car near Chak Reshipora in Bandipora.